We're all about creating an inclusion revolution here at Best Buddies, and you're a part of it. Running on Team Best Buddies is how you show it, and fundraising is how you grow it. You, yes YOU, can move our mission forward, and we're here to help – that's what friends are for.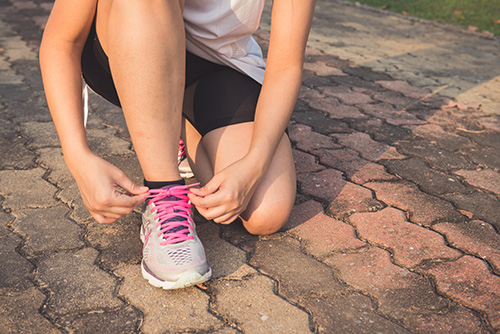 Personalize your fundraising page
Upload a photo: don't be the person that buys a frame and keeps the stock photo in there. Pick an image that means something to you.
Find your connection: Why are you running on Team Best Buddies? Why does having friends matter? Who's your best friend and why? Whether you've been involved in Best Buddies for 20 years or you found out about us yesterday, friendship means something to you. Find your story and tell it – people will listen.
Find your peeps
We'll let you in on a little fundraising secret: no one can do it on their own. *mind blown*
Make a list of who you know, ask them to donate, and then ask them to ask their peeps to do the same. Did you follow that? Good.
Family & friends: Start with the people closest to you.
Your circle: Co-workers, neighbors, PTA, church group, alumni group – essentially anyone you've talked to in the past year or two
Your locals: Doctor, dentist, insurance agent, realtor, hair stylist, barber – essentially anyone you've given money to in the past year
More pro tips
Use social media: Not a social media guru? Pop on over to the next tab, "Social Media Tips"
Send snail mail: Yes, that's still a thing. Sending old-fashioned letters really works. Just make sure to include a link to your fundraising page or an address where your supporters can send a check.
Fire off some emails and texts: This whole technology thing is great – it's the fastest way from Point A to Point B. Get your fundraising link to your network as easily as possible.
Tell people what you want: People aren't mind-readers (probably), so be specific. Let them know exactly how much you want to raise and by when.
Be grateful: This should be a given. Every gift deserves a thank you. Be prompt and sincere with your appreciation.
Team fundraising
Get your crew together. Group fundraising can unite your team, bring awareness to Best Buddies, and raise some serious dough. Win, win, win. Here are just a few DIY fundraising event ideas to get your brain storming:
Karaoke night
Office jeans day
Game night
Bakesale
Bowling tournament
Wine and cheese party
Tailgate party
Cookout or cook-off challenge
Garage sale
Video game tournament
Raffle
Baby photo contest
Gift Matching
Ask your company about their matching gift policy. You could double your donations.